Best HR Consultancy in Ahmedabad:
Ahmedabad, the Manchester of India, beside Kanpur and Western India's second industrial sector after Mumbai, never disappoints the ambitious and hardworking talents who land there. Home to headquarters of many public sector banks and indigenous businesses, the city offers a vast employment scope in several sectors.
Moreover, jobs in Ahmedabad are becoming easier to find with the growing number of business and HR consultancy firms, the bridge between skilled talents and opportunities.
Therefore, when it comes to this bridging, PITCS offers the best service. Like services in all other cities, we offer the best HR consultancy in Ahmedabad for big business startups or SMEs.
Why choose PITCS for HR consultancy in Ahmedabad?
Getting the best suitable employee is a profitable but daunting task, which our consultancy aces. PITCS, with an unparalleled culture and unique technique, offers incomparable onsite/offshore global delivery models, which return our clients to worthwhile advantages and our contractor's rewarding careers. Below are the 5 benefits our client company gets:
Client Satisfaction
We commit to transparency, quality, corporate responsibility, and customer satisfaction in our service. Our talented and experienced professionals, an all-encompassing database, and simplified and restructured market intelligence furnish us with seamless, prompt recruitment solutions as the client wants.
Compliance with company ethics and culture
Complying with the company's culture, ethics, and expectations, we design the entire staffing process. Our domain proficiency and technical excellence with a distinctive culture helped us expound customized solutions for every specific industry, augmenting the retention rate and amplifying hiring accuracy.
Hence, the client gets the ideal employee befitting company culture, while the employees get the apt organization to grow.
Speedy and well-organized HR Advisory and management
PITCS HR services make HR management a breeze. The swift and well-organized HR advisory and management process ensures the company continues with its core business and runs ahead in the market.
Pre and post-employment verification
Our pre and post-employment verification and complete profiling services provide clients with the candidate's background knowledge, which makes recruitment accurate.
Cost-effective
Heavy investments may result adversely, but PITCS helps you to save the cost. It offers the complete HR consultancy service at the best budget-friendly price of many reasonably priced companies.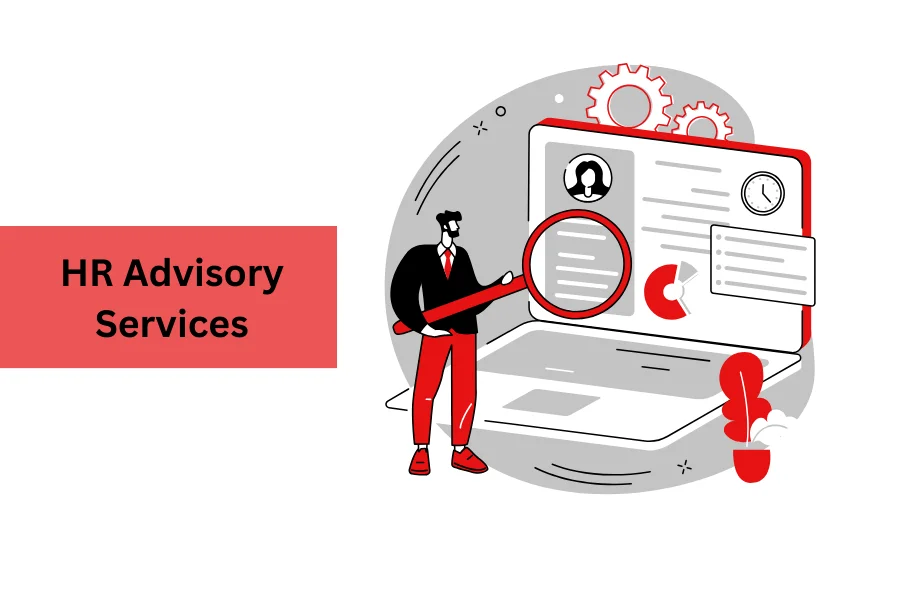 HR services we offer:
We offer the four prime HR services:
Talent Development solutions
With our precise Talent Development solutions, we simplify the long-established challenges of the contrast between being proficient and it's requisite. Every solution we provide caters to the business requirements.
Inside-out growth
We provide the best inside-out growth with "within and spaces outside" which helps individuals and organizations unearth their DNA and grow with connections, collaborations, and beliefs.
HR Advisory
Our skilled professionals provide the best HR Advisory and guidance in various organizational domains. We guide in designing Organization Policies and roles, HR Manuals and Processes, Codes of Conduct, Performance Management Guidebooks, Competency Framework, and Culture Alignment.
Integrated suite of HR products
Business insights built on logical data analysis stimulate efficiency, and we ace that. We provide an integrated suite of HR products that augment a business's ability to attract, manage, and retain talented employees, get strategic business insights, and collaborate at all levels.
Where we are serving:
With ISO 27001:2013 certification sixteen years ago, our journey started from Bangalore (Bengaluru) and reached across 10+ national and international cities of India, Australia, Singapore, and UAE.
Companies we serve:
With a proficient domain, distinctive culture, and technical excellence, we develop custom solutions for startups, SMEs, Social Entrepreneurs, Education institutions, NGOs, Ed techs, Travel, Education, manufacturing, and retail segments.
Frequently Asked Questions about Best HR Consultancy in Ahmedabad:
Which business types do HR consultancy agencies serve?
HR consultancy companies cater to all business sizes-big enterprises, SMEs, or startups without an in-house HR department or with it. Furthermore, PITCS also designs tailor-made services for NGOs.
Does an HR consultancy service resolve employee relations issues?
Yes, an HR consultancy service helps construct an encouraging work environment, implement disciplinary actions, and resolve grievances and conflicts, which solve employee relations issues.
Do HR consultants ensure compliance with employment laws?
Yes, it is a must for an HR consultancy service to stay updated with the current employment policies, laws, and ways to mitigate legal risks.
How should I choose the apt HR consultancy service for an organization in Ahmedabad?
When choosing an HR consultancy service, you must consider the following aspects:
Industry experience
Services offered
Proficiency
Compliance with the organization's values and goals
Client testimonials
Pricing structure
Final Word: HR Consultancy in Ahmedabad
It is the job of an HR to employ the best suitable candidate and guide in bonding with the company. PITCS excels at that.
We provide expert, prompt candidate sourcing, assessing solutions, and guidance in developing the employer-employee relationship at a price fitting the budget.
Therefore, for hiring a single or a couple of staff(s) or a new team, PITCS is a trusted name.
So, contact us- +91-844-844-0454 (our centralized customer care) or +91-903-568-5266 (job inquiry). or. Want to know more, visit our website.