Many asks, how to start a recruitment agency in India?
The Placement Service industry or recruitment agencies are one of the flourishing enterprises in India with notable growth prospects. Being a diverse market: there are opportunities for potential candidates from all sectors.
Moreover, as the rate of graduates increases, the demand for jobs and recruitment increases, thereby casting a boon on staffing firms. After all, these recruitment agencies bridge the gap between job seekers and employers and build smooth connections.
So, if you want to be a part of this booming market and are ready to start your recruitment agency, dive in on how to start the recruitment agency in India.
Is staffing sector growing?
As recruitment activity saw annual growth in 2021: the staffing firm has reportedly seen modest growth. As stated by Lohit Bhatia, the president of the Indian Staffing Federation, in a report, "the staffing industry ended the FY 2021 with a modest 3.6% growth over March'20 and added more than 1.03 million Flexi staff across industries.
This growth reiterated the resilience of the Indian staffing industry, its customers, and maturity and that it will continue to be India's key job creation engine."
 It is expected; this momentum will continue in the forthcoming years, with employers exhibiting strong intent in hiring across various industries- IT, education, telecom, hospitality, e-commerce, retail, engineering, and logistics.
How does the recruitment industry work?
Recruitment agencies are a platform for searching niche employee for various organizations. Its sources and recruit qualified, skilled and experienced people for vacancies in its client organizations.
The recruitment process goes as follows:
Find and assess candidates suitable for the position.
Interview and screen their potentiality.
Negotiate salary and benefits with a candidate.
Prepare documentation and contracts with a candidate.
The resource of this industry is contacts and networks; you need a good network of experienced applicants and contacts in the industry. Your recruitment agencies can specialize in specific designations, industries, or areas.
9-Steps to start an employment agency
1. Adopt 'SMART' goals and objectives
The conception of a recruitment agency must start with- identifying the gap in the recruitment market and the goals and objectives of your agency. It puts your agency in a good position before the client from the first day.
Search and target the gap you can fill. Focus on the goals your agency embodies and aims. Make sure they are 'SMART': Specific, Measurable, Attainable, Realistic, and Timely.
2. Shape the scope of your business
It is significant to determine the scope; to set up a recruitment agency. Is the agency dealing with companies and firms in a particular city or area? Or is the start-up a national agency that will source potential candidates all over the country? Also, what kind of recruitment is it- entry-level jobs or executive-level recruitment?
A generalist recruitment company is flexible in responding to the changes in the market. Being a specialist recruitment agency with knowledge in the industry is more skilled in identifying talented candidates.
Once you decide the scope, you can start approaching the clients and selecting the potential candidates; as per their criteria.
3. Chalk out the business strategy
Proper planning is significant for any successful business. So, for inputting your placement service company to life: chalk out a detailed business plan. The blueprint must focus primarily on the mission, marketing, and recruitment strategy.
Sketching authentic and vivid presentations to the clients will add to the growth and build a loyal and positive reputation in the market.
The more your agency grows, the forward it moves to become a brand.
4. Register your agency
The recruitment agency in India falls under the Employment Agencies Act of 1973. It states the legal procedures of starting and running a recruitment agency. It is essential to have detailed knowledge about the act.
Once the blueprint is ready- go for registration and obtaining the license. Register your placement service agency as a single Proprietorship or Limited Liability Partnership with the Service Tax Department and Employee's State Insurance.
Recruitment agencies registered under the latter body must also register themselves with the Protector General of Emigrates, supervised by the Ministry of Overseas Indian Affairs, to get the Recruiting Agent license.
You need, for this purpose, an asset and liability statement, a degree certificate, an income tax return, and a bank guarantee of Rs.20 lakhs.
5. Get supportive employees
To build a successful recruitment agency, you need a team of professionals: experienced and masters in the field, which includes recruiters, administrative personnel, CFO, marketing staff, website developer, content creators, bookkeepers, and accountants. Remember, they are the face of your organization from day one. Hence, besides working with them, work on them.
Hire emphatic employees who listen to each other. Provide career development opportunities and workshops, and create a work environment catering to the well-being and workload of the employees.
You can also outsource these professionals to reduce the expenses and have quick services, 24X7, but ensure to provide the outsourced professionals with similar benefits.
After all, their growth and productivity will benefit your agency.
6. Endorse your services
Endorsement is a key to developing the business. You can promote your placement service agency to clients through various marketing methods: advertisement, online directories, social media platforms, and word-of-mouth.
However, remember, the success and promotion of the business depend on the quality of the services, i.e., the potentiality of the candidates you can source.
Therefore, have a good contacts network and knowledge about the latest recruitment trends to source the best candidates for your clients.
7. Prepare a Candidate Database
The most significant task in any recruiter business is to have a candidate database, which is a two-way process.
First, the recruiter knows about the potentiality of the candidate and conducts smooth and efficient recruitment. Second, the candidate gets a clear and concise picture of the job.
Hence, prepare a candidate database on parameters like education, job preference, experience, and location. It must also include a detailed job description to tell the candidate what their job will be.
8. Increase your Client Base
The recruitment process must start with a proficient pitch to the client.
Once you get a potential client, keep in touch with them. Skillfully entrust the objectives and values of your company, present the designated plans and specify their benefits from your agency. It will convince them to do business with you.
Mark! The planning must be as per the client's objectives.
Go as creative and beneficial as you can. After all, it will make your company stand out in the market.
9. Embrace Technology
With the rapid growth of digitalization and the strike of the pandemic-the world-economy has shifted to technology. Today, we have; enterprises with revolutionary digital-based services in every sphere- from e-commerce to education. Then, how come employment agencies stay away?
New ventures with technology-based conceptualization are winning over competitors in terms of efficiency and agility. The CRM and ATS solutions have eased out the recruiter's job. These solutions simplify and speed up the whole process- from candidate sourcing to hiring and provide performance reports of your recruitment agency.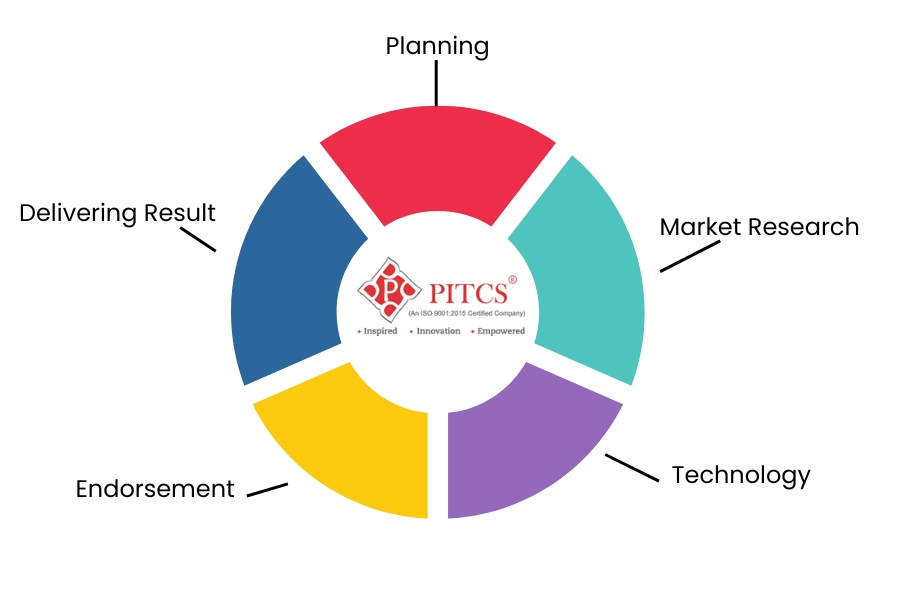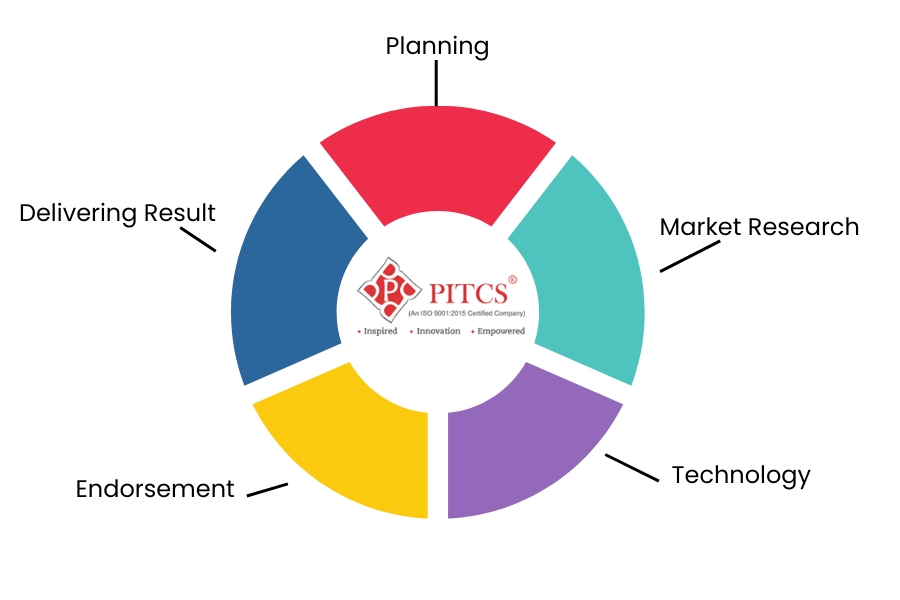 Tips to Start a Recruitment Agency in India
Here are the tips that will help to start and grow your recruitment agency in India:-
Start small: As a first-timers in the business, it will be wise enough to start with not more than 10 clients at the beginning. It gives you enough time to learn and plan the progress for expansion.
Do research: A good recruiter must know the nooks and corners of the industry. Hence, you thoroughly study the industry before starting your business.
Hire professionals: You will need a team of professionals with experience in the recruitment business so that you can run your business smoothly from the first day.
Present Confidence:- You have to be confident and convincing to the clients. Present yourself as one with success in the field. Discuss with them the service you will provide and the efficient growth of their business.
Offer best deals: Tell your clients the pricing structure and offer the best deals so that they confirm business with your agency.
Frequently Asked Questions: Placement Service agency in India
Are placement service agencies profitable?
Recruitment agencies are profitable but not like any other business as they have competition in the market.
Does a recruitment agency in India need a license to start?
Recruitment agencies need a recruiting agent license. You must apply for a license with the Protector General of Emirates. You need, for this purpose, an asset and liability statement, a degree certificate, an income tax return, and a bank guarantee of Rs.20 lakhs.
How much investment does it need to set up a recruitment agency in India?
The cost of starting a recruitment agency in India varies depending primarily on the extent of the business and hired staff. You can also incur expenses like office rental, promotion, and advertising.
How can I promote my recruitment agency?
There are various platforms and mediums; you can use in promoting an HR Consultancy or Placement Service agency, like print advertisements, online directories, word-of-mouth, and social media platform. But remember, success depends on the quality of service the company provides and the number of potential clients your company has sourced for the clients.
What are the potential revenue streams for a recruitment agency in India?
The potential revenue for a Placement Services Agency in India streams from placement fees by clients and commissions from candidates.
Final Word: How to start a recruitment agency in India?
A new start-up comes with challenges. But, with visionary ideas, well-conceived plans, thorough research and study, and loyal and efficient employees: you can hit the bull's eye.
Recruitment agencies being a rapidly-growing industry, is always a successful venture. All you need is to know the guidelines and tips to start and run the organization efficiently.
PITCS professionals simplify these guidelines so that you start your recruitment agency and head towards becoming one of the best in India.
Related: