Manpower outsourcing is a very popular subject of discussion these days. Businesses of all sizes and scales are outsourcing or recruiting major tasks so that they can focus on their core business. You can outsource manpower hiring to agencies or consultancies, who will get the right talent for the vacant positions.
Manpower outsourcing is expected to help you get the most skilled individuals in your team as well as boost your operational efficiency. Case in point, manpower is the most important asset of any company.
This is also a very important step if one wants to streamline business rejig. Manpower outsourcing is also taken up by organizations to curb overall expenses.
These days, every company is relying on agencies – whether it is a medium-scale business or large corporates. In fact, public sector companies and government firms are also looking out for manpower outsourcing because finding the finest talent in the market is quite an expensive and time-consuming affair.
Related: Benefits of hiring an HR consultant.
What is Manpower Outsourcing?
In short, manpower outsourcing services is a practice where a company hires or signs a contract with a third-party/external company to provide hiring services. Businesses generally opt for manpower outsourcing to save a substantial amount and maintain operational flexibility.
With a pool of recruitment consultancies in the market, you can easily hire one for contract staffing, permanent or temporary manpower, payroll outsourcing, etc.
When companies hire manpower directly, they face a lot of hassles, such as escalating expense levels, a tiresome process that includes hunting for candidates, scrutinizing resumes, shortlisting them, calling them for interviews, etc. But in the case of manpower outsourcing, they can relax and make other important business decisions.
Manpower outsourcing is very much required for companies that are looking forward to scaling. This is a viable solution in the modern era as agencies and outsourcing companies have the access to the right technology and data, which helps them hire employees easily.
How to choose the right Manpower Outsourcing Company?
To choose the right manpower outsourcing company, you need to do your research well. Your chosen manpower outsourcing company can have a huge impact on your reputation. You need to look for the right outsourcing company.
Reliable partner: One of the first things that you should check is whether the company has a good name in the market or not. Always make sure you choose a trustworthy partner who has achieved certain credentials over the years.
Experience: Secondly, you should always consider the experience of the outsourcing company. After all, you will be handing over one of the most important chores to this partner. You should find out about the industry they have worked in, years of experience, the technology they use, etc. This will help you analyze whether the provider is the right choice for your business or not.
Always look for relevant experience and proven track records. You should also check its online reviews and ratings to make sure that they are trustworthy.
Technical experience: The team that will be handling your business's processes should have the right kind of technical expertise as well. Otherwise, you will certainly lag. To achieve your business goals, go for a team that understands how you look at your business and your manpower.
Infrastructure and credentials: An outsourcing agency must have the right kind of infrastructure and credentials to meet the evolving needs of businesses. You should also check its client profile and the companies they are working with. They should use state-of-the-art technology and tools so that you get the best outcome. If you have certain expectations, let them know beforehand.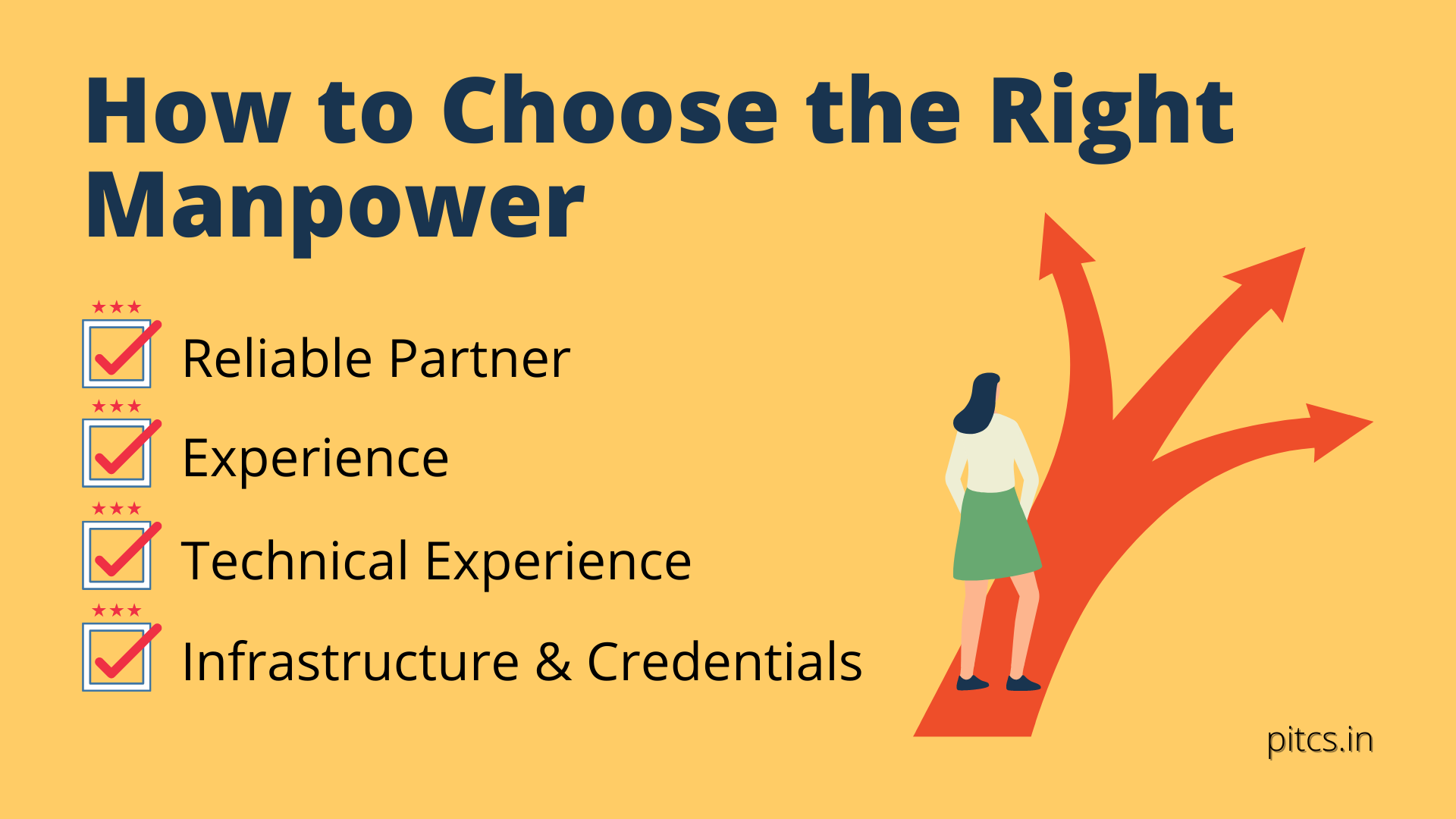 Before you go ahead & sign a contract, make sure that you find an agency that understands your business objectives. This is important for the smooth execution of your project. If you have a business strategy, then you should discuss the same with the organization and look for their reciprocation.
Flexibility: The outsourcing partner you have chosen should be flexible so that you can let them know about your requirements. If you have any urgent requirements, they should be able to cater to the same.
Budget: One of the most important considerations while looking for manpower outsourcing is cost. If you are looking for a competent manpower outsourcing company, the price might be a little steep but it is totally worth it. Anyway, you will be cutting down on operational and development costs if you are outsourcing the activity to a skilled team. This is a very cost-effective decision.
Punctual: The outsourcing company must provide realistic deadlines. This cost-effective solution is a great way to streamline the business. However, when it comes to deadlines, they should be realistic and must be 100% transparent with you.
Compliance: You have to go for a company that has a license. Otherwise, your business might suffer.
Payment terms: You should also talk to your outsourcing agency about the payment terms.
Transparency and ethics: Choose a partner that has a strong professional and ethical culture. All of you should be on the same page when it comes to ethics and values.
Well-versed and clear & detailed contract: If you are going for contract-based, then the contract should include everything. Do not commit the blunder of signing incomplete or blank contracts. If an agency creates a comprehensive and well-defined contract, it also shows its professionalism in recruitment service.So these are a few factors you have to keep in mind when you are looking for manufacturing staffing, healthcare staffing, etc. To stay ahead in the game, you need a recruitment partner who knows your industry in-depth and understands your business goals and objectives. This partner should help you grow with time and must share a long-term commitment with you.
The agency must be open to all kinds of staffing requirements and should be able to meet deadlines.
Types of services provided by Manpower Outsourcing agency
There are various kinds of Manpower Outsourcing Companies in India, each dedicated to one or more kinds of services. To make it easier for you, here are some of them.
Contractual Manpower: Manpower deployment in companies has changed drastically over the last few years. Temporary requirements have become extremely popular amongst organizations. When companies take up projects without any long-term commitment, they are looking for short-term employees.
This can be a challenging task but manpower outsourcing companies can help you with the same as they have the access to a pool of candidate resumes. They also know the right skills that they should be looking for in the employees.
Business process outsourcing
BPO or business process outsourcing is another popular type of outsourcing activity. In this case, multinational companies get in touch with BPO's so that they can employ a large number of people.
Total HR outsourcing
In this case, all kinds of HR activities are run by a third-party service provider. The company hiring manpower outsourcing does not have an HR department separately. The service provider runs a host of nonstrategic functions and HR-related activities.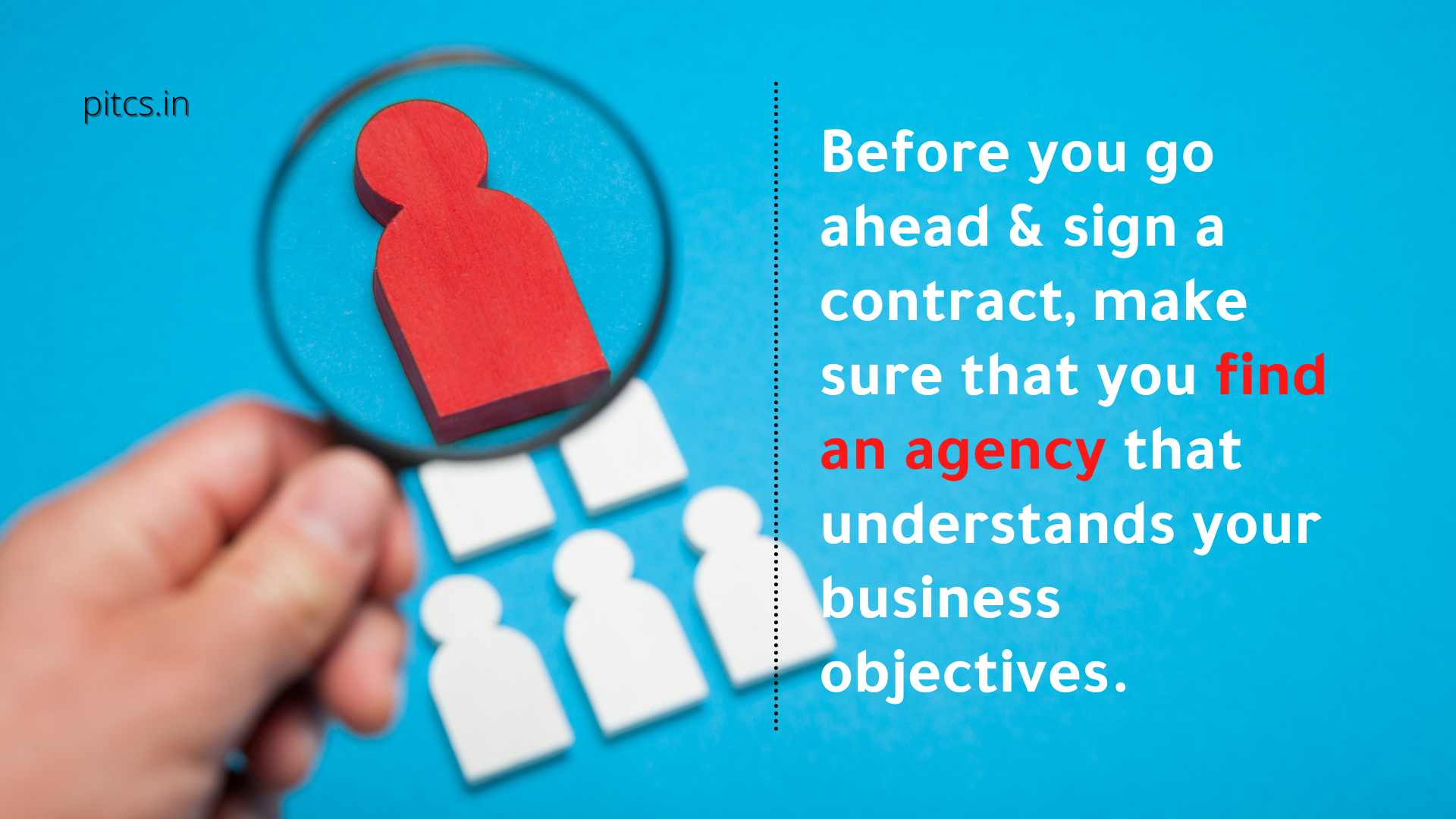 Benefits of Outsourcing tasks to Manpower Agency
Cut down on costs
One of the major reasons why people opt for manpower outsourcing companies is because it helps them reduce costs significantly. When you have a manpower outsourcing team in your office, you not only have to employ people skilled in this specific industry but also buy new equipment.
Moreover, if you have a separate team dedicated to the service in your office, then there will be an increased need for office space. Outsourcing is way more cost-efficient.
Promote growth
Another important reason why you should opt for manpower outsourcing is that it helps you focus on your core business and expand your business model. It undoubtedly promotes growth so that you can stay ahead of your competitors.
Other than that, manpower outsourcing also helps in maintaining operational control. With better management skills, you will witness better operational excellence in your organization.
Provide Continuity and Risk Management
This is yet another reason for manpower outsourcing. This way, you can eradicate periods of high employee turnover.
6 Ways Manpower Outsourcing can help you save money
1.Less office space: As mentioned earlier, manpower outsourcing will help you stick to your current workspace. You do not need to expand office space, which in turn helps you save money.
2.Saving on salaries: If you do not have a dedicated department for hiring employees, then you are saving on salaries too. By choosing to outsource this activity, you can curb costs that you might have spent on salaries for human resources. Moreover, keeping a team updated with new policies can be costly as well as you might have to run training programs. You can skip tedious processes and eradicate time-consuming recruitment challenges.
3.Consolidate HR functions: By outsourcing hiring processes, you can curb costs significantly as otherwise, employee turnover can be very expensive.
4.Saving on software: The agency you are hiring will take care of the end-to-end process, which will also help you save on software. This is a significant expenditure that companies have to bear.
5.Save on time: Moreover, time is money and thus, if you are saving on time, you can focus on other major functions of the business.
6.Save on training and onboarding processes: If you are hiring someone directly, then you have to spend on training, hiring, and onboarding processes. But in the case of manpower outsourcing, you can save a significant percentage of money.
Moreover, in the case of outsourcing, you can make payments as you go. You get what you pay for and thus, there is no dent in the business finance.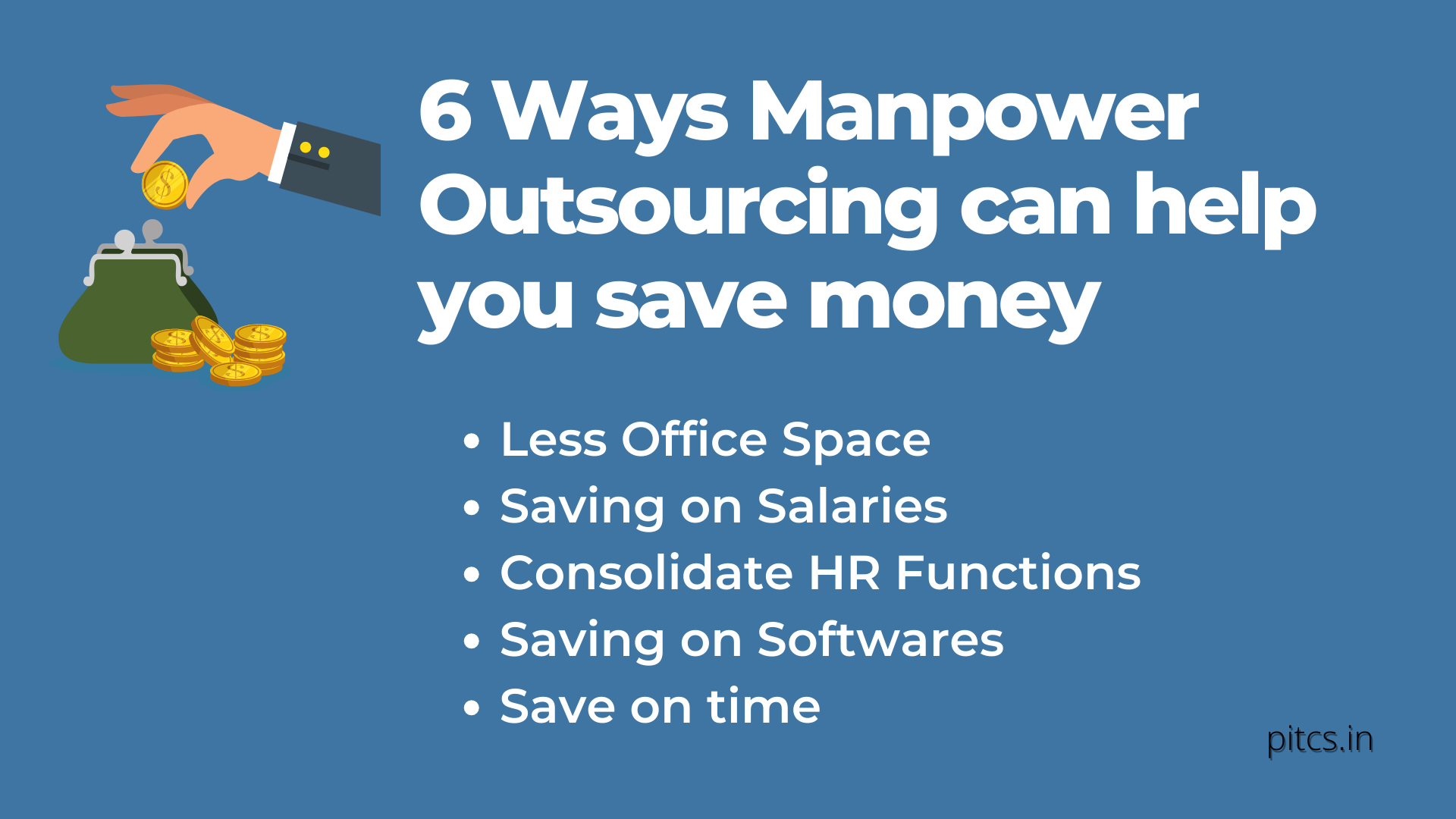 To wrap things up
Manpower Outsourcing companies are here to supercharge your productivity and help you save money. It offers better benefits as well as helps you reduce your costs.
This particular service can fuel your business in more ways than one. Outsourcing this activity also decreases business risks and boosts efficiency. So without any delay, start looking for the Best Manpower Outsourcing Agency & Manpower Services from today! Also, find best payroll outsourcing services here.