The online business is booming by the day and it recently witnessed a surge due to the pandemic-induced environment. In fact, experts say that the demand for e-commerce business is here to stay even when the pandemic ends.
The segment holds plenty of opportune in the upcoming days. Business owners can make the most of this scenario given the prospects it holds.
So if you are thinking of launching an online portal, now is the right time. We can also say that online business is now a necessity for brick-and-mortar businesses.
Overview
The way consumers are spending on online sales is significant; the entire structural shift is noteworthy. Apart from luxury items, people are also purchasing necessary goods such as groceries from online platforms.
However, it does come with lots of challenges. No matter how lucrative it looks, it is true that the market is full of competition, with each platform having something unique to offer. So if you are thinking of launching a site or a portal, make sure you have all the arrangements for fighting the challenges.
Also, you have to fight with biggies like Amazon and alike who have already established themselves as market dominators.
One of the biggest challenges of any e-commerce business is the lack of experience, which means no strategy. You need a suitable strategy to succeed in this thriving business line.
There are several aspects of the same, such as social media marketing, search engine optimization, and search engine marketing.
You have to prepare a strategy that attracts the audience and resonates with your business. You have to understand your crowd, target audience, etc.
What is the biggest challenge for most businesses when going online?
You have to provide enriched customer experiences so that you can retain them. The leading online websites provide the best experiences which is the reason why customers tend to go back to them over and again. For this, you need the perfect website.
The flow of the website, the content, the usage of the right colors, the segmentation, and the retail personalisation of products based on a customer's preferences and past transactions are extremely crucial for you to succeed.
You need to hire a website designing company that would help you create a crisp and attractive website. Always make sure that the website is simple yet manages to attract customers.
Make it as user-friendly as possible. This leads to high customer satisfaction and a solid work ethics foundation as well. The functionality of your website should be paid attention to. This is perhaps one of the most important aspects of launching an ecommerce business.
Apart from identifying a manufacturer or figuring out the fulfillment and shipping, you need to understand the functionality of your website.
A wrong website can do huge damage to your brand. If the users don't understand it or it takes a lot of time to load, you will lose the battle. The layout should be excellent and must set you apart from the rest of your peers.
In the next few paragraphs, we will talk about the most common mistakes that people make while launching an eCommerce website.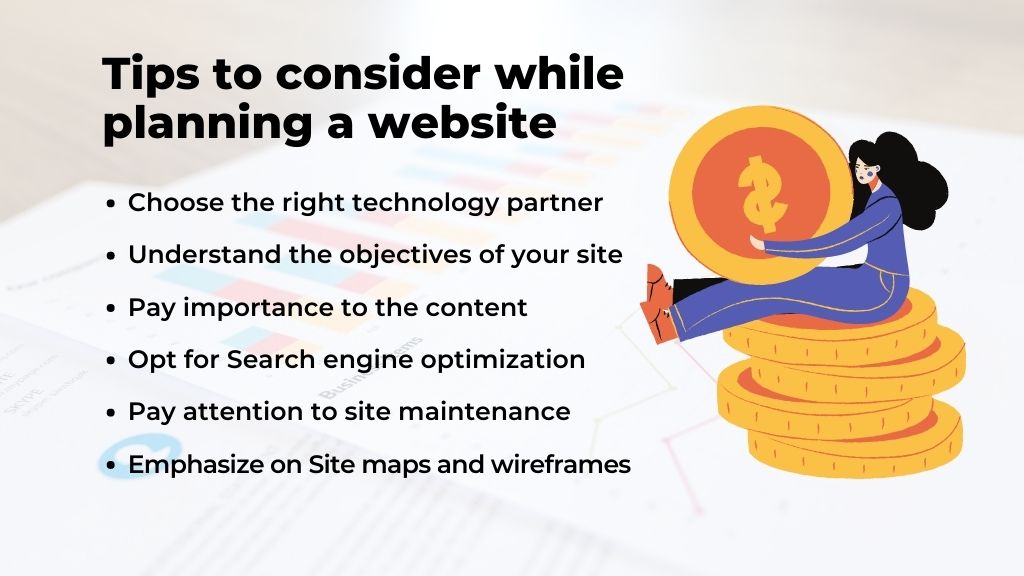 What should you never do when building a website?
Inadequate product images: Images are a vital part of attracting onlookers. If you want your customers to click on the product and make the purchase, ensure you insert lucrative images on the website. Since customers cannot touch or feel the product, images play a huge role.
Insufficient product descriptions: You must pay attention to every single detail of your website. Every product should have a detailed description. You must cover all the selling points so that the customers are convinced. Additional using tips, bonus tips, ingredients of the product, or any extra techniques will obviously grab their attention.
Complex checkout process: It is a huge turnoff! Since you are launching an ecommerce website, it is very obvious that you need to keep the checkout process as simple as possible. The payment procedures must be 100% safe and secure for the customers.The checkout process should be done within a few clicks. If they do not want to create an account on your website, you must provide them a "checkout as guest" option as well.
Desktop only site design: The more responsive your website is, the better it is for you. In today's world, when everything is done with the help of a mobile, you need to create a mobile-friendly website.Transactions are happening through mobile phones and tablets on a regular basis. Website compatibility is something you must not ignore.
Follow these tips
You should also have other aspects of the website perfect. It should have good search capabilities. Poor site navigation is a big "no-no".
Now that you know it all, here are a few tips to consider while planning a website for your digital business.
Choose the right technology partner: It is very important to choose the right partner for fixing your eCommerce challenges.
Site objectives: When you are planning to launch a website, make sure you understand the objectives of your site. Ask as many questions as possible to yourself before you plan the design with your chosen partner. You also need to understand your target audience and what they are looking for.
Fresh and engaging content: You should pay importance to the content. You will not understand the advantages of shorter texts, use of multimedia, etc. unless you see them working for you.
Search engine optimization: Search engine optimization is a service that you must hire so that your site gets visible.
Site maintenance: Hire a team that will keep on adding features to your site. Apart from designing and developing the site, you also need to pay attention to site maintenance. The developer would ensure that your site gets updated with time. Always remember that first impressions are everything but consistency is also very important.
Site maps and wire frames: The information on each page should be easy to understand. Moreover, you need to keep your users' journey in mind while planning the site. This is a robust fail-proof idea when it comes to designing a website.
Bonus tip: While many might not think of this in the very beginning, but keep in mind that one of the biggest challenges is security breaches. Take the necessary actions for cyber and data security. You cannot be casual when it comes to protecting your customers' information.
Always backup your data as well. Security plugins are important to prevent them from getting hacked. Talk to your technology partners so that you understand this better.
Also, make sure that there is a way to track your online sales, etc. Once you figure out the hack to a seamless and convenient digital portal, the rest will fall into place.
All the best for your venture.