Mumbai, the Financial Capital of India with BSE (Bombay Stock Exchange), NSE (National Stock Exchange of India), the headquarters of RBI and big MNCs, and Indian companies, is the nerve center of the developing Indian economy. And that's why the city is the hotspot of human resource solutions and payroll outsourcing companies.
Mumbai has several Payroll outsourcing companies because most companies today opt for experts to handle the payroll. However, the selection requires extensive research, so to ease the task, here are the 8 best payroll outsourcing companies in Mumbai.
What does a payroll outsourcing company do?
Payroll processing is a laborious process. A company constantly needs to track the change in statutory laws & regulations to implement them and keep away business from legal troubles & penalties.
Of course, you can manage the payroll, but the management leads to the loss of staff's time and energy. And that's where you need a professional payroll service provider. While the expert efficiently manages the payroll, you and the employees can devote time to working on the growth of the business.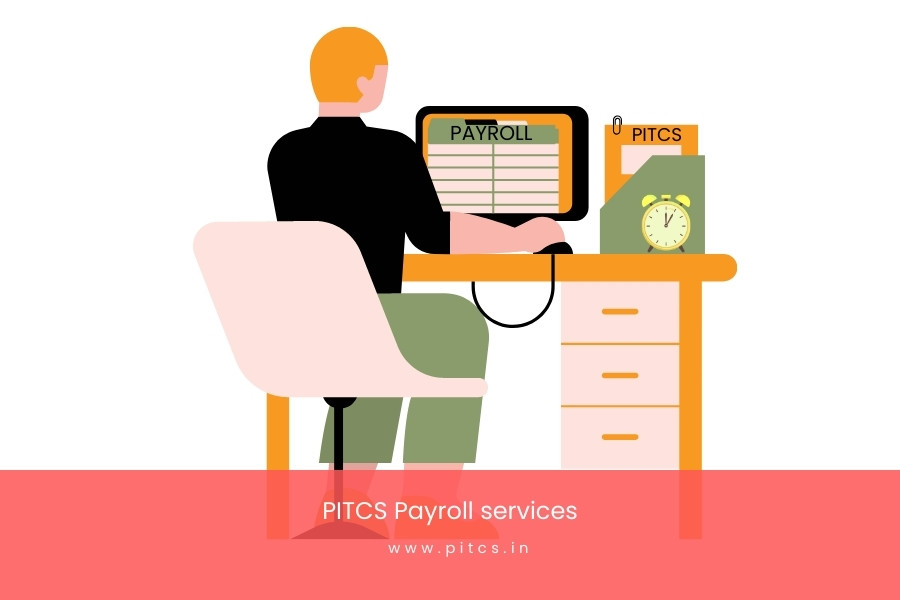 PITCS the Best Payroll Outsourcing Company in Mumbai
Website- http://pitcs.in
An ISO 27001:2013 certified company, PITCS is a global agency of Staffing, Recruitment Solutions, and Payroll Services.
With an experience of 2 decades: PITCS offers a simple and convenient payroll management system to pay salaries to the employee & file tax returns on time.
Its accuracy and reliability in routine tasks have helped the client associates gain excellence in minimal paperwork, zero liability & extra time to stay ahead.
Services: These are the services offered by PITCS.
Monthly payroll processing based on inputs.
Bonus, Increment, Variable Salary, Adhoc processing, and payouts.
Full & Final Settlement processing.
Tax Computation and verification.
Bank Advice Statement.
ESI/PF/PT/LWF/TDS Calculations.
Leave encashment, loan recovery, gratuity, rent, and tax saving verification.
Year-End Investment Proof verification.
Query Management (Email/Telephone).
Generate MIS and Statutory reports.
Operations: PITCS provides payroll outsourcing services in India and across the continents of Asia, America, Europe, Australia, and Africa. With a broad scope of administrations, PITCS offers
PITCS, being one of the best Payroll Outsourcing Companies, offers a productive and better payroll management process. The systematic payroll management system ensures the company targets your core business area.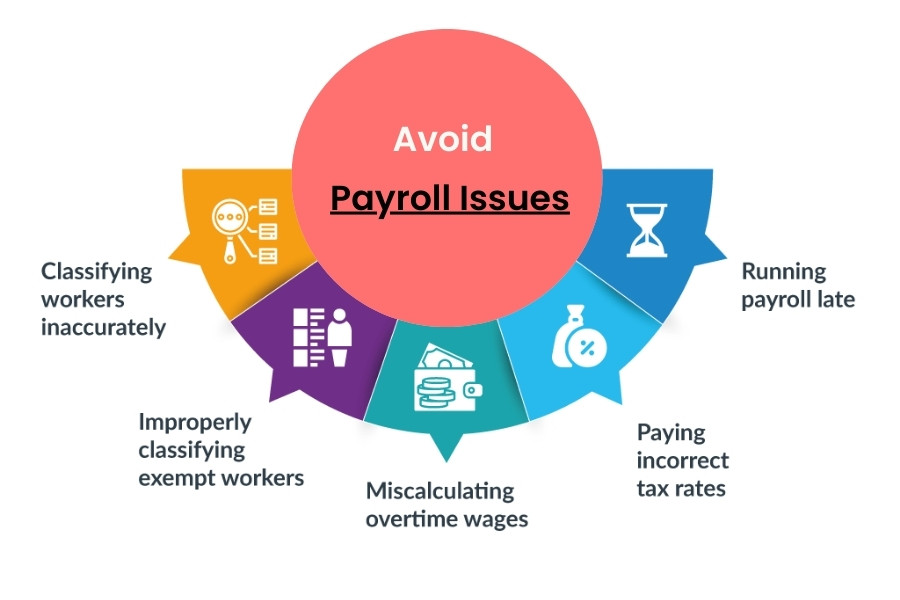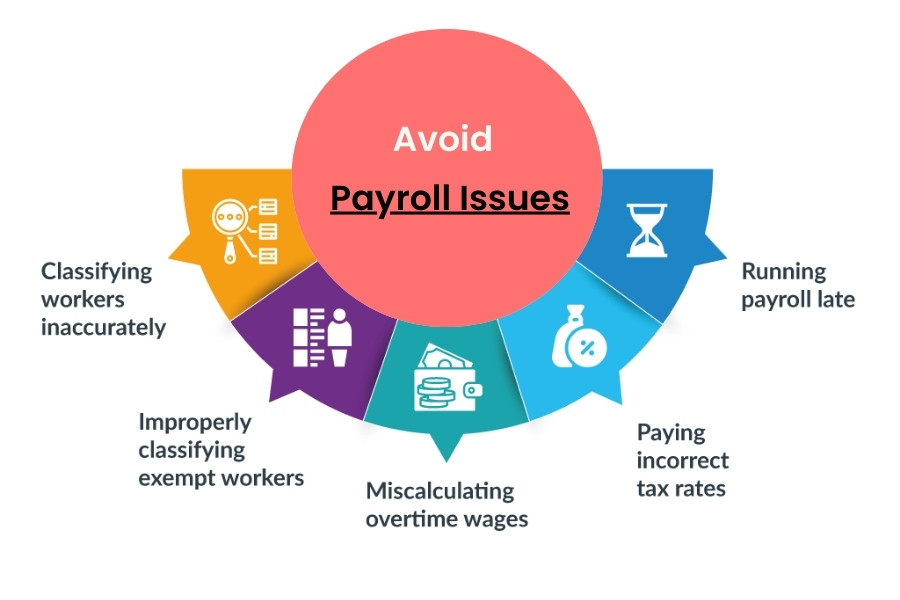 Learn more on how payroll outsourcing companies can benefit you.
Why you should choose PITCS as a payroll outsourcing company?
A payroll outsourcing company provides various benefits regarding the payroll management of the business. And here are the three reasons why the company must opt for this:
Save Time:
Processing payroll is laborious and time-consuming. Outsourcing payroll service shifts the focus to the growth prospect of the business.
PITCS delivers always on time. By hiring PITCS, you save time and get the job done without taking a headache.
PITCS is Cost Effective:
As a payroll outsourcing company, PITCS is cost-effective, even in a city like Mumbai, where the cost of living is comparatively higher. Various companies offer the service at a reasonable price, but we serve at the best price in the industry.
We are Accurate:
At PITCS the job is done by professional experts or under special guidance to ensure it is error-free. We always stay updated, in compliance with the norms and regulations, and walk on the path of growth unhindered.
What makes PITCS the best payroll outsourcing company in Mumbai?
At PITCS we are a pioneer in payroll outsourcing services. While choosing payroll outsourcing services in Mumbai or other cities, consider these factors which we adapted from the very beginning of our operations:
Proficiency:
Payroll management requires top-grade skills and experience. Hence a company that has earned acclamation in payroll management should be the choice.
Data Security:
Data security is a significant issue when opting for outsourcing payroll outsourcing experts. With the payroll outsourcing company, sharing the employee's data is necessary. So it is essential to go for a reliable payroll outsourcing company.
Adaptability:
Every business grows with time, and the job of payroll outsourcing also increases. So select the service provider who can shoulder tremendous work in the future.
Cost-effective:
Payroll outsourcing means an added expense to the business. So make sure those payroll service providers you select offer the best service at the best market value.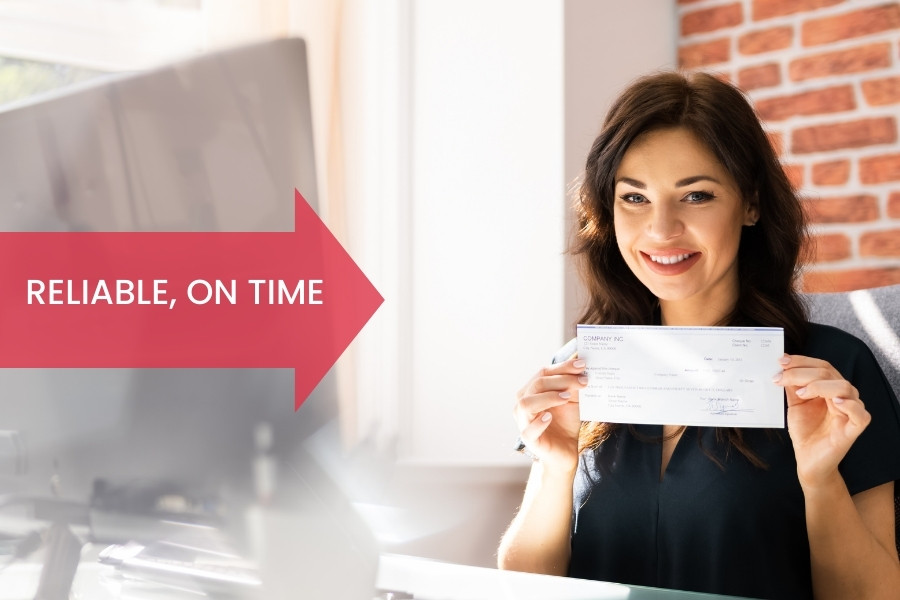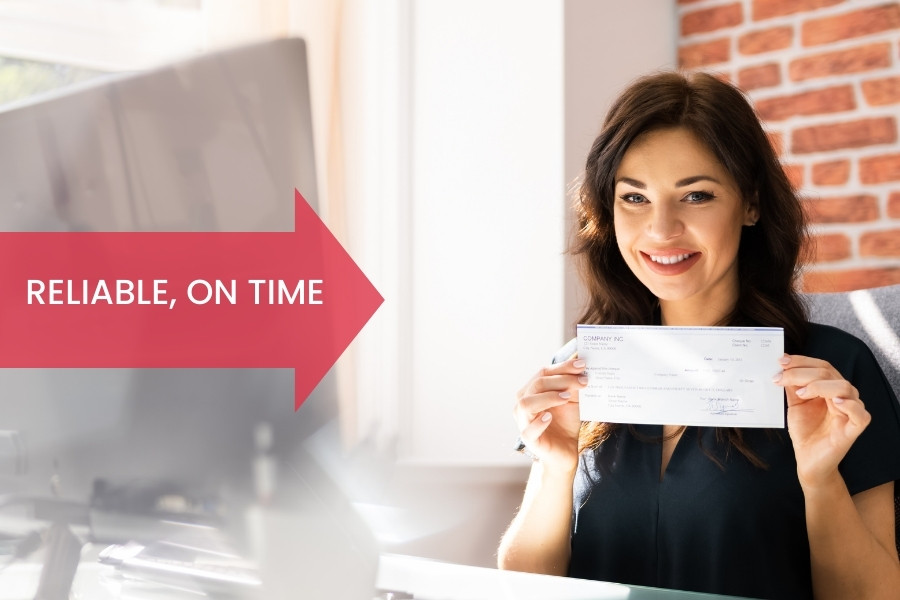 Learn how manpower outsourcing can save money for you.
List of payroll outsourcing companies in Mumbai
1. ZiINGHR
Website- https://www.zinghr.com
With 800+ corporate clients, ZING HR is one of the leaders in the human resources and payroll outsourcing industry. ZING HR is "a young enterprise" having the "Knowledge and Depth of a large organization" and is "driven by Innovation & Agility of a Start-up".
It provides on-time and adaptable systematic payroll management—from audit to resolving discrepancies. It prepares payroll registers and reports that help the smooth functioning and growth of the organization.
Service: Payroll processing, audit, resolving discrepancies, preparing payroll register and report.
Operation: India, Singapore, Middle-East, Australia, Europe.
Website- https://www.infinzi.in
Founded in 2017 with a vision of entrepreneur empowerment: INFINZI is one of the best web-based payroll outsourcing companies that take your business to the next level. With a team of 25+ years of experience, INFINZI provides payroll on-time, compliant, and accurate solutions so that the employees stay motivated and focus on strengthening the business's core competencies.
Service: Assess and process Payroll and FnF, audit, discrepancy resolution, prepare register and report.
Operation: India, the U.S., the U.K., Abu Dhabi, Oman, and South Africa.
Knoc Door Services
Website- https://www.knocdoorservices.com
Founded in 2010 in Mumbai, Knoc Door services is one of the leading payroll outsourcing companies that simplify your business payroll solutions. Knoc Door Services takes the business understanding and shoulders all payroll-related matters.
It provides on-time, error-free, compliant, and trustworthy services in processing and calculating payroll for small-scale and large-scale companies. An employee stays satisfied, and the company focuses on the best execution of the business.
Services: Payroll processing, observance of Statutory Compliance, facilitating Payroll Compliance Services, and combating tax-related issues.
Operations: 15 Indian states and 5+ countries.
Laabdhi Outsource India Services Pvt. Ltd.
Website- https://laabdhi.com
Laabdhi (prosperity in Sanskrit) is another trustworthy name in the payroll, financial & human resource processing outsourcing industry. Founded in 2007 with headquarters in Mumbai, Laabdhi experts serve comprehensive payroll and compliance outsourcing services to organizations of all sizes—small, midsize, and enterprise businesses start-ups across India and internationally.
Laabdhi's success is through recognizing the uniqueness of each of its clients. The experts lighten routine administrative tasks and ensure error-free payroll and compliance outsourcing solutions.
Service: Payroll assessing, processing, compliance service, tax-related issue.
Operation: With offices in Mumbai, Ahmedabad, Pune, and the USA.
Savage & Palmer
Website- https://savagepalmer.com
Every entrepreneur invests everything they have to ensure their business succeeds. To enable this Herculean task: Savage & Palmer aims to guide entrepreneurs on their journey to success, scale, and growth. The specialized accounting team helps clients reduce costs, increase efficiency and streamline business operations. As a result, the business witnessed a smooth cash flow and growth plan.
Service: Accounts & Compliance Management, AR/AP Management, CS Compliances, Internal Audit, Due Diligence Activities, Virtual CFO Services.
Operation: All over India.
Beehive Software
Website- https://www.beehivesoftware.in
With its clear focus and vision, Beehive's solution distinguishes itself as a global leader in providing quality and innovative outsourcing solutions in payroll management. It offers end-to-end integrated payroll processing that reduces manual payroll inputs to almost zero and gives the highest level of accuracy as an output. Beehive payroll outsourcing company handles complex calculations.
Services: E-Pay slip TDS & Statutory Compliance Investment Declaration, Tax Calculation Integration with Accounting & Finance system.
Operation: All over India, 5+ countries.
Team Management Services
Website- https://www.tmservices.co.in
Team Management Services (TMS) has been in the business of payroll outsourcing management, staffing, and human resource solutions for more than 17 years. The company has dedicated experts to handle accounts and end-to-end payroll for each client, saving time and helping businesses focus on other core functions. It offers 100% Guaranteed Statutory & Legal Compliant Solutions. TMS assures delivering the highest possible standards, verifying all the standard Rules & regulations of the Government & Tax Department with 100% accuracy. With over 98.9% client satisfaction: it is one of the best Payroll Outsourcing Services.
Services: Pre-payroll validations, Accounts & Compliance Management, AR/AP Management, CS Compliances, Internal Audit, Tax calculation.
Final Words: Best payroll outsourcing companies in Mumbai
At PITCS we have a proven track record of delivering accurate and timely payroll processing services, ensuring compliance with all legal and regulatory requirements. Our team of experienced professionals offers customized solutions tailored to meet the unique needs of each client, making us a trusted partner for businesses of all sizes.
In addition, PITCS offers a wide range of services, including payroll management, compliance management, employee benefits administration, and more, making them a one-stop solution for all payroll-related needs. Their commitment to excellence and customer satisfaction has earned us a reputation as the best payroll outsourcing company in Mumbai.
With Mumbai being the financial capital of India and home to major corporations, the need for human resource solutions and payroll outsourcing companies is essential. While there are several companies to choose from, PITCS stands out for their exceptional services and expertise.