Recruitment Process Outsourcing
Recruitment Process Outsourcing -An Overview
PITCS have expertise in providing a range of professional Recruitment Process Outsourcing (RPO) services to staffing and consultancy firms in India. recruitment process outsourcing helps organizations outsource recruitment and hiring practices and helps them reduce recruitment cost and time by 50%
PITCS® Recruitment Process Outsourcing Consultants (RPO's) act as a company's internal recruitment function for a portion, or the entire requirement. PITCS® manage the entire recruiting/hiring process from job profiling through the onboarding of new employees. A properly managed RPO will improve a company's route to market (contingency, high volume & search) company's time to hire, increase the quality of the candidate pool, provide verifiable metrics, reduce cost and improve compliance.
We understand that your staffs are a vital component of your businesses success. Unfortunately, too many businesses get caught up in the processes. Searching for suitable talent, sifting through CVs, responding to candidates, arranging interviews and checking references are all very necessary but time-consuming and costly exercises. Poonam IT Consulting services, PITCS® Recruitment Process Outsourcing (RPO) solutions reduce employers' recruitment costs with a flexible ―pay-for-performance model that deploys the recruitment process more efficiently when undertaking volume recruitment projects. Our Recruitment Process Outsourcing (RPO) service provides customers with a dedicated on-site or off-site professional.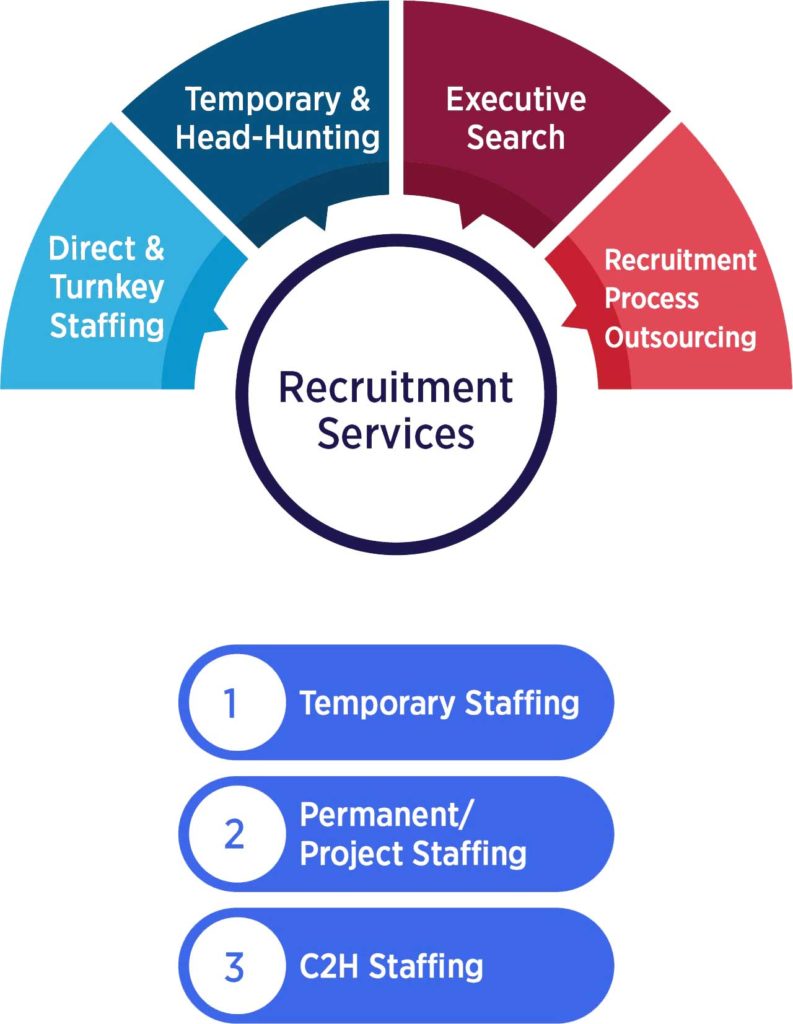 RPO allows you to
Centralized and dedicated recruitment process for the business;
Flexibility when embarking on hiring projects;
Reduced risk when managing volume and executive staffing initiatives;
Remove administrative duties, including negotiation and contract formulation;
Focus on HR business issues and strategic activities.

RPO allows you to
Reduce cold calls by up to 70%.
Reduce time spent on CV vetting by up to 40%.
Reduce time spent on interviews by up to 30%.
Reduce time spent on invoicing by up to75%.
Reduce administration by up to 90%.

RPO allows you to
Reduced cost-per-hire and time-to-hire.
Enhance direct recruitment marketing; particular emphasis on web initiatives.
Increased quality-of-hire.
Acquire the best talent in the competitive marketplace.
Reduced attrition and improved retention rates.
A higher number of quality candidates identified quicker.
Removal of the administrative burdens of recruitment.
Accessing the best available technology.
Greater management buy-in to the recruitment services.