PITCS® an ISO 9001-2015 certified company is one of the leading Staffing and Recruitment company, providing Contract Staffing, Job consultancy services, IT Staffing and Manpower consultancy in India since 2006.
Staffing, Recruitment & Payroll
Poonam IT Consulting Services
PITCS (Poonam IT Consulting Services, Bangalore) Pvt Ltd is one of the leading player in staffing and recruitment ecosystem across the globe. Since 2006, PITCS have built an unrivaled culture with unique & people-focused approach which yields competitive advantage for our clients and rewarding careers for our contractors. PITCS provides full range of Staffing, recruitment & Payroll solutions with a passion of combining organizations with smart investments in intelligent technology and talented people with their true potential.
Choose your options below and let us get associated.
Leave your details and we will get in touch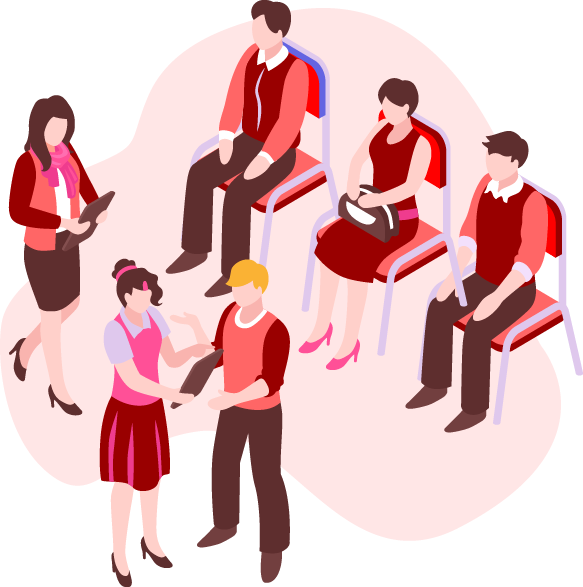 We demonstrate integrity, valuing honesty and strong moral principles
We deliver what we promise with highest quality standard
We embrace constant result-oriented innovative solutions
We are passionate about creating new opportunities to generate high-value return on Client's investment
We are committed about serving client and candidate key needs
We encourage the open & transparent exchange of ideas, opinions and views in everything we do.
85% Joining Ratio – maintained consistently across customers
81% Average – YoY Growth since 2006
70% Women Workforce – mentored through D&I Program
1000+ consultants – placed in their dream jobs annually
CSR – Employability as our theme
Specialized Recruiters – DEDICATED Account Managers Consultant Management Team
We are the best Staffing and Recruitment Agency in Bangalore. We have a proven track record of being one of the top recruiters in Bangalore. We are placement agencies in Bangalore and have been rewarded the best Job Consultancy and Recruiters in Bangalore.
We have worked with PITCS for more than 3 years and we have been very satisfied with the level of service and turnaround time given. We have engaged PITCS to source for development staff in ASP.NET and Sharepoint, and PITCS have been able to source for capable staff with the right aptitude.
From the first phone call I was amazed by the kindness and friendliness of the consultants. Always ready to help, providing consistent feedback at speed, and they got me a great job. Thank you.
We reach out to PITCS, whenever there is fire in hiring.It can be late in the night or weekend, they have always supported with quick turn around and quality resumes which are needed to meet tight deadlines with delivery teams. I recommend Poonam IT for all volume and niche hiring in IT for both permanent and contractual hiring.
PITCS is the Best. As a first-timer using outsource services, PITCS have been very helpful and quick in gathering a team for me. They listened to my requirements and are quick to respond.