Recruitment Process Outsourcing (RPO) is when an organization asks a third-party external provider to take responsibility for a part or all of its permanent recruitment process. An RPO provider can be an extension of the firm's human resources team. Let's find out the top Recruitment Process Outsourcing Benefits.
The difference between RPOs and traditional staffing companies is that traditional companies source and place the desired candidate for the right role; on the other hand, an RPO provider is 100% engaged in the execution of the recruitment.
An effective RPO team will get a talent acquisition team on board, use the latest recruitment technology, and use flexible recruitment processes.
Benefits of Outsourcing Recruitment
There are many advantages of outsourcing the recruitment process to an external agency. Let's learn the 6 major advantages of Outsourcing Recruitment tasks to an external agency.
#1. Great way to save time and money
This is one of the main reasons why companies choose an RPO solution.
It is a major advantage of getting an RPO for your recruitment requirements. If you think spending a lot of money on headhunters and job boards is dampening your core business and also affecting your turnover, then you must get in touch with a reputed RPO.
Moreover, there is no need to waste time on this lengthy and tiring process. RPO providers also have the right access to technology and resume, which help them streamline the recruiting process. Overall, great savings of time, money and recruitment costs.
#2. Helps you make the best hire fast
There are a lot of competitors in the market. So you need the right kind of agency to take to handle this task for you so that you can hire the best candidates. Otherwise, your competitors will hire them.
The right candidate for a particular profile is way more than a combination of experience and educational qualification.
It includes personality, being In Sync with the company culture, previous accomplishments, credentials, etc. If you have an in-house team, they might not be able to go through a lot of resumes or may not be able to get in touch with a lot of good candidates in the market.
However, a company engaged in Outsourcing Recruitment will get into the depth of this while looking for candidates.
Also Read:
#3. Saves you time on developing your own tools, processes, and system
If you have an in-house team for the recruitment process and assessment, you will need to invest time and money in developing the tools, processes, and system. This also leads to a tiresome recruitment process. But by hiring an agency, you would be able to get rid of all these tasks.
It is best to invest time and money in your core business rather than in something tiring, time-consuming, and extremely expensive. They can be better handled by a separate agency altogether with reduced costs!
These are the exact strategies, the Industry leaders are opting for.
#4. Recruitment Process Outsourcing makes it easy to attract top talent
Recruitment process outsourcing professionals know how to get in touch with the right candidates and how to talk to them while talking about a position. This in turn leads to the phenomenal growth of the talent market.
They can explain the job profile to the desired candidates in the right way so that they can be brought on board at ease. This streamlines the process and even makes it faster.
#5. It helps you scale your business operations quickly
RPO solutions also help you scale your business operations. This is yet another reason why you should not think twice before relying on an RPO solution. Handing over the Recruitment activity to an agency is one of the biggest benefits of RPO.
#6. Ensures that your business will have access to Recruiting Company
No matter when you need recruitment services, you know that you can get in touch with the RPO agency. Whether you are going through a hiring spree for seasonal employees or just want to streamline your business rejig, it is necessary for you to get in touch with an RPO solution provider.
They will provide consistent services. You will also see the quality of your candidates improving with time.
According to Businesswire.com, The global recruitment and process outsourcing market has increased dramatically over the past several years. Industry analysts estimate that RPO Recruitment Process outsourcing is worth $5.3 billion. The researchers said they expected the numbers to increase by 185% annually. These findings indicate an increased need for RPO solutions.
Should you really outsource your Recruitment needs?
There are various reasons why companies these days outsource their recruitment. One of the key benefits is for focusing on their core business and increasing operational efficiency.
Now let's talk about why it is of utmost importance for companies to give this job to an external provider. We all know that recruiting a new member is quite critical. It is an entire process that starts from going through candidate profiles to bringing a candidate on board.
Needless to say that recruitment is a time-consuming task. You not only need to have an entire HR team for the process but this can hamper your operational excellence.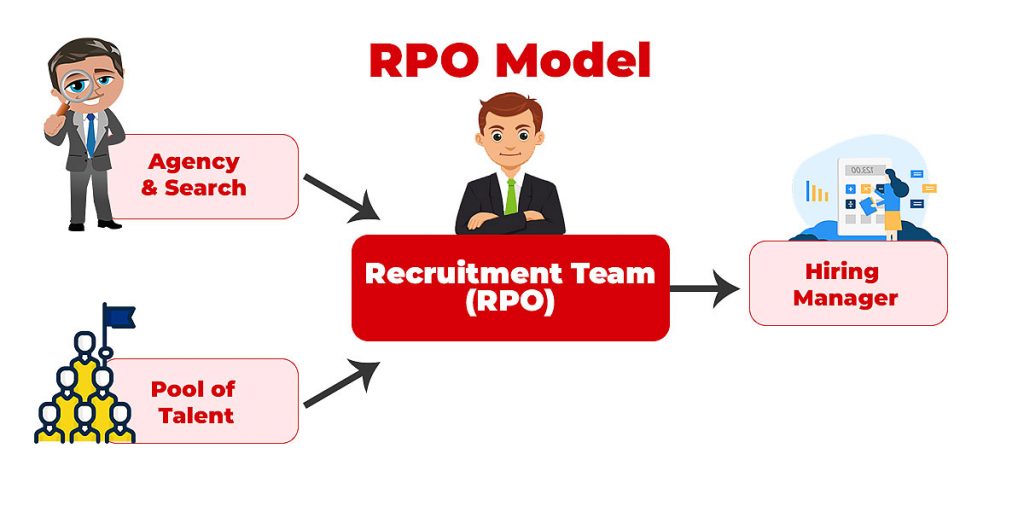 RPO vs. In-House Recruitment
The range of services includes talent engagement, strategic sourcing, compliance and risk management, recruitment analytic support, workforce planning, pre-employment screening, etc.
The entire design structure related to recruitment also includes pre-employment screening, employer brand consultation, and supply chain management.
If you get in touch with an RPO (RPO recruitment process) specialist, he or she will discuss what you need.
Reasons why you should consider outsourcing recruitment
Focus on main business: Taking time out to recruit a candidate can actually hamper the core business. By outsourcing recruitment, you can be stress-free as they will take care of the lengthy hiring processes while you can attend to your usual business. This is one of the major benefits of recruitment by RPO.

Improves the quality of the employees: You have to understand that a third-party agency has the right skill to recruit qualified candidates. They have the proper database and use state-of-the-art technology for the same.

If you are recruiting, candidates by yourself the quality of the candidates wouldn't be the same. Recruiters are experts and get the best candidates on board by negotiation, etc.

They know where to look and they are pros in the market. They know what qualities they should be looking for in a particular profile. This will automatically speed up the process and help you in more ways than one.
Reduce expenses: We all know how the entire employment recruitment process can be expensive. You need to have a separate team whom you need to pay.

You also have to make payments for posting ads on job boards and background screening, etc. We can go on with the list.

However, by using a recruitment agency, the expenses reduce manifolds because all is shot into one. This is where the cost-effectiveness comes into play.

You can reduce expenses in the long run as well. It also decreases the chances of losing money on hiring an under-qualified candidate. You also do not have to pay for an in-house recruitment team.
Keeping up with demand: When a company is growing, it can find it hard to keep up with recruitment requirements. This is when agencies come to help.

They know how to handle a high volume of roles at a time. This is their job! Since they dedicate all of their time to this job, they do not face any kind of issues in catering to the requirements.

Companies also witness seasonal spikes and this is when they need bulk recruitment. Seasonal recruiting or rapid growth periods are when recruitment agencies are required.

Recruitment agencies use advanced recruiting technology and social recruiting methods so that companies can meet the growth without any kind of hassles.
Reduce turnover rate: If you do not have an effective recruitment agency taking care of your business requirements, it can have financial implications as well. It can hamper your productivity as well as ongoing projects.

Why would you do that when you have an RPO who can handle this job on your behalf. Recruiters know how to assess the resumes and which person would be suitable for particular company culture.
Competitive advantage: Startups, small and middle scale companies don't have the same resources as their larger peers. A recruiting agency can find the best candidates for you so that your small-scale company can expand with time. These agencies provide the best resources.
Specialized requirements: Challenges have increased over the past few years with the involvement in the digital space. When a company is hiring for specialized roles, they need the right kind of assistance.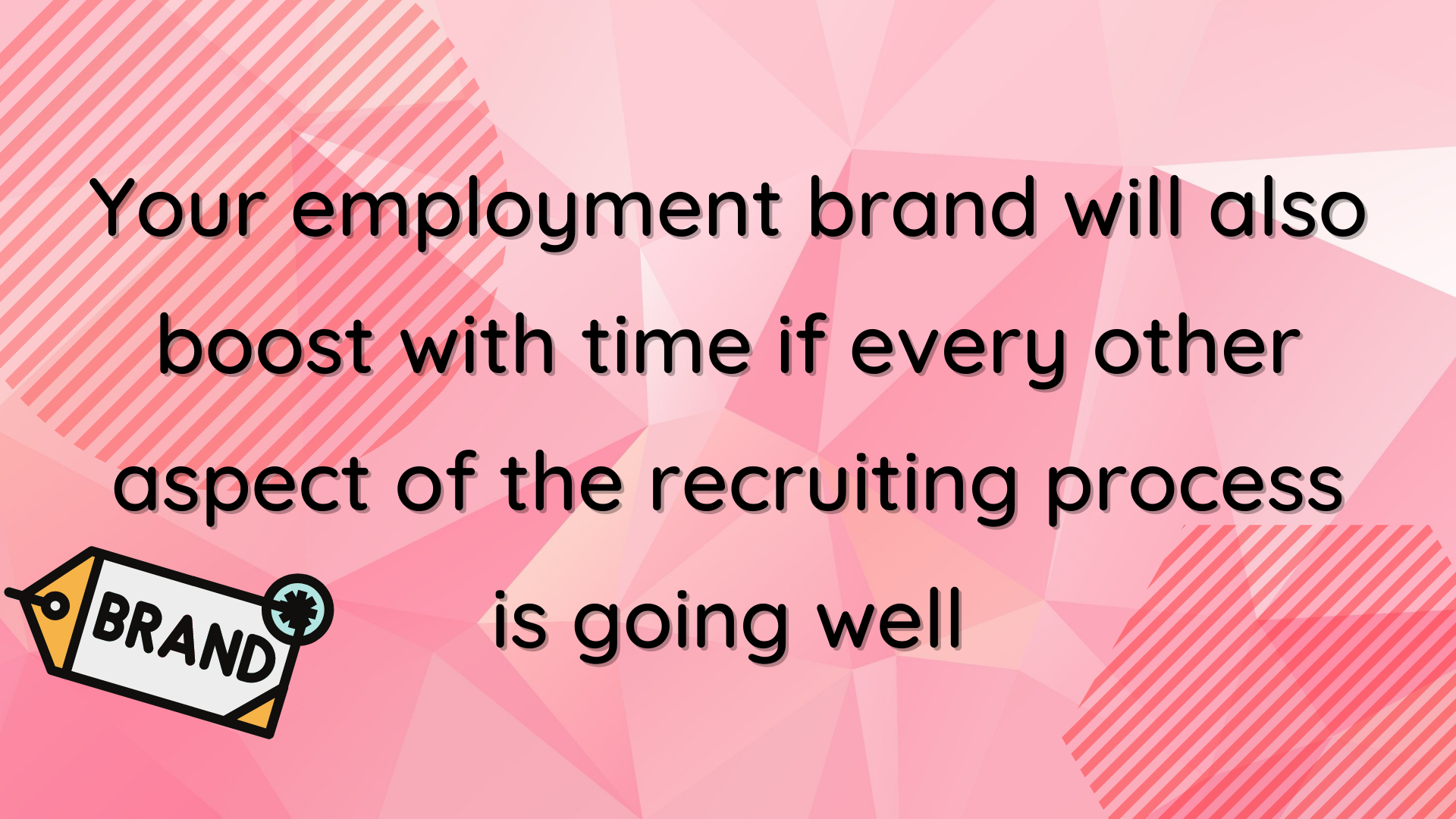 Conclusion
RPOs are a necessity for your business.
Your employment brand will also boost with time if every other aspect of the recruiting process is going well. Agencies have the access to big data, which is always required to hire the best candidates in the market.
RPOs are way better than recruiting agencies because they are involved in the analysis and planning, extensive job marketing and engaging talent, etc.
They also provide scalable permanent recruitment, which is a necessity as your business is expanding. You can even cut down on posting job ads.
You have to understand that data science is the foundation of any strategic decision. You can even benefit from the same when your RPO agency is using state-of-the-art technology